Learn how to make $50-$100 an hour as a mobile notary entrepreneur!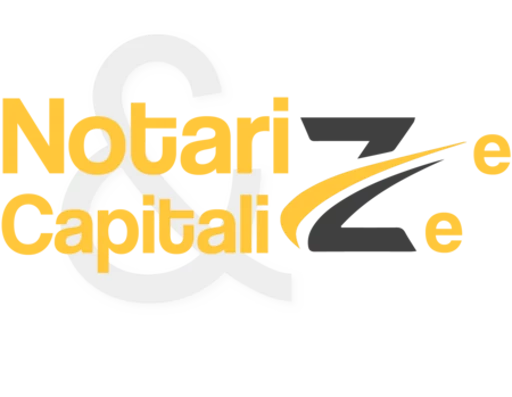 Learn how to make $50-$100 an hour as a mobile notary entrepreneur!
Getting ahead financially feels harder than ever.
Between meaningless 9-to-5 jobs and skyrocketing costs of tuition, it's clear that the traditional job market isn't cutting it anymore.
Too many people are currently working jobs they don't like while making a fraction of what they could be.
In order to give people the knowledge they need to get ahead, we built an online course, Mobile Notary Money Masterclass.
In the course, you learn everything you need to know to get started as a mobile notary entrepreneur.
Discover how you can build a business that works for you by entering the world of mobile notary services!
Our course will teach you how you can become your own boss and make money on your own time!
Instead of punching a clock and answering to a manager every day, you can set your own schedule and answer only to yourself!
Build your own mobile notary business and start enjoying personal and financial freedom today!
Start changing your life today in 3 easy steps:
Our course isn't built off of theories and guesswork.  We know it works because it worked for us!
Founder and six-figure mobile notary entrepreneur Ricky Salmon started his business in 2004 and hasn't looked back since!
He's coached and mentored numerous others that have gone on to become wildly successful in the mobile notary game.
Now he's here to share that knowledge with you.
Don't just take it from us.  Read what others have to say about Notarize & Capitalize!
"Ricky Salmon in a way is The Godfather of the industry for alot of people! The guy knows his stuff! He's able to break down what could be complex, overwhelming, and scary in a simplistic, digestible manner. If you have the opportunity to learn from the great Ricky Salmon, I would thoroughly encourage you to do so. Make the investment in yourself, you will earn it back tenfold!"
"Rick is the quintessential mobile notary public. Some of the key attributes that I learned from him is what I call 'real time' communication with the customer due to changing traffic conditions and other unpredictable events that can cause a delay in appointments. Excellence in communication contributes to effective multitasking, which is also part of being a successful mobile notary public. Decisive actions also save time. These principles can be applied in any business. Rick is a natural with these skills and I am thankful for being a part of his company's history!"
"It is very important to get a mentor. When I first decided to get into the notary world I invested the time to be mentored by Ricky Salmon, he guided me in the beginning of my notary journey on what I needed to start as a notary and tips on how to scale this business as a full time job. I am grateful and humbled to have been a student of Ricky Salmon."
"Ricky, I want to express my sincere appreciation for the mentorship you`ve given me over the years. Having an opportunity to learn from you has made a substantial change in my life. You believed in me and gave me the mental support when I wound up getting discouraged, especially when I started my notary business. Your patience with me was in abundance. You are undoubtedly the greatest role model. Your leadership has made me strive to fulfill my true potential. My sucess is due to all of your guidance and constant support. Please accept my heartfelt thanks and gratitude."
Part One: Getting Started
This section covers:
What you will need to get started as a mobile notary entrepreneur.
The vast amount of services that you can offer as a notary.
How you can price these services to maximize profits.
Part Two: Knowing Your Target Market
Learn the basics of the business:
The best target market for you to earn $50-$100 an hour as a mobile notary.

How to identify the closest audience you can get to work with.

Understanding the importance of the demographics, psychographics, and location of your target market, and how to use this information to begin generating revenue!
Part Three: Marketing
This section covers:
Simple and effective marketing tactics to build your business as a mobile notary.

Getting your name out there quickly to make money ASAP.

The different free resources you can leverage to have the most profitable marketing strategy possible.
Part Four: Networking
This section covers:
How to put yourself out there and network with people that will do business with you.
The different places you can visit to meet profitable clients.
Building a network of other success-minded entrepreneurs that you can grow with.
Part Five: Making Sales
This section covers:
Understanding how to deliver value in a way that creates wealth.

Finding profitable prospective clients.

Converting those prospects into income opportunities.
Part Six: Managing Existing Clients
This section covers:
Maximizing on and earning the most from your clients.

Developing long-lasting relationships that result in consistent revenue streams.

Cultivating a network of influential people in your area of operation.

Gaining referrals easily to make money without the legwork of marketing.
Part Seven: Operating As An Individual
This section covers:
Running your business on your own time and making your own money.

Performing notary work in an efficient and profitable way.

Methods for conducting business that result considerable profits.
Part Eight: Scaling And Growing
This section covers:
Building an effective team that works for you.

Making money without having to leave your home.

The more advanced stages and techniques to mobile notary entrepreneurship.
Mobile Notary Money Masterclass
Mobile Notary Money Masterclass is an online course in which you can learn how to build your own mobile notary business.  
Get started today and learn how you can be your own boss, live a flexible lifestyle, and enjoy personal and financial freedom!